My Favorite Road Trip Hacks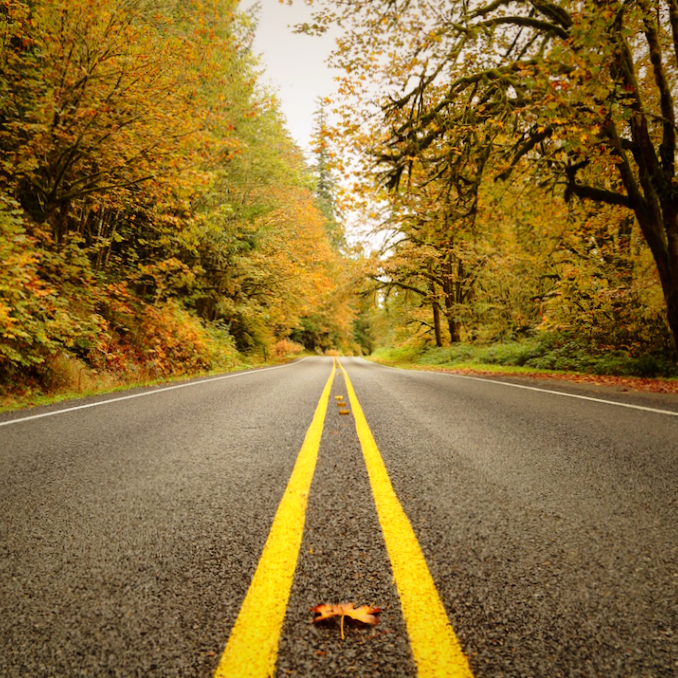 Before your next road trip, check out this quick list of road trip hacks I use when traveling. From saving money to easy planning, this list can help make your annual vacations become frequent adventures. So throw aside your excuses not to travel or your promises that you'll do it when you retire because travel can be achievable on any budget.
Sleeping in the Car
On average, I save $100 per night sleeping in the converted back seat of my Subaru Outback. Outside of saving money, I love this because it means I can look at the stars through the back window as I fall asleep and that I can wake up in the perfect place to watch the sunrise. Read more about how I converted my Subaru here.
Truck-Stop Showers
I know you're imagining gross, dank places where only hairy, road-weary truckers are allowed to (or would want to) shower, but that's not an accurate portrayal. These showers are ultra nice with hot water for days and stalls big enough to fit 5 people. Sometimes, there are even huge spa tubs. The best part? They only cost $10 and you don't have to bring your own towel. Flying J is my personal favorite, but also look for LOVES.
GasBuddy App
When you're driving across the country, gas prices matter. With the GasBuddy app, you can find the cheapest stations along your route and save anywhere from ten cents to a dollar per gallon. Right now, Arco stations have the others beat nine times out of ten.
AnyTime Fitness / 24-hour Chain Gym
Staying in shape while on the road is tough and we honestly don't do the best job of it. With a diet of protein bars, diner food, and coffee, we have to work in a few visits to the gym along the way. With an Anytime Fitness or similar membership, you can use any of their gyms around the world at any time of the day or night. Also, this is a great way to get a free shower while you're on the road. Just check to make sure the gym you're stopping at has a shower listed in the amenities section of their website.
Instagram to Plan
This social platform is more than just a place to look at pretty photos and post selfies, it's the perfect way to check the current conditions of your next stop. This is especially useful during winter when you want to know how much snow is on the ground. Simply type in the location you're going next and check the hashtag or location tag for images. I also use this to check the best angles for photos at popular landmarks and to plan what time of day is best to shoot this location (if you are seeing mostly sunset photos, you can probably bet on this being great for sunsets but not so much for sunrise).
Do you have any travel hacks you'd like to add? I'd love to hear from you!